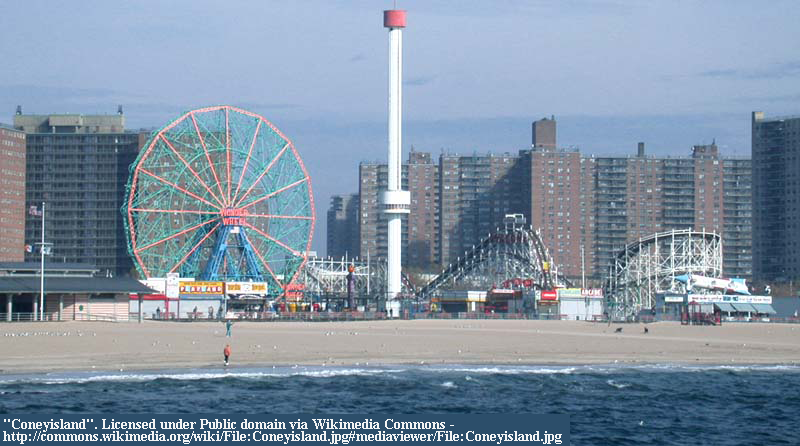 The Perfect Family Trip To Coney Island
Finding a way to enjoy the last few threads of summer with their families is important to many parents. It's even more important to find activities that everyone in the family can enjoy, from young children to teenagers and parents, too.
Of course it's easy to plan a family day out in a city like New York, with so many great options and activities to appeal to all age groups and family dynamics. If you've never visited Coney Island before, you're missing out on a whole slew of great attractions and events. Why not plan a family trip to Coney Island before the summer comes to a close and the great shows and attractions that populate the island close up for the fall and winter?
When you're planning your Coney Island adventure, figuring out how you'll get there is a huge factor. Acquiring reliable transportation for your day out is vital to both your enjoyment and the careful management of your time. New York car service is in a class by itself when it comes to providing you and your family with the most reliable and enjoyable method of transportation throughout your Coney Island experience. Once you have your car, you can start planning your day at the Island. Here are a few notable must-do activities.
Coney Island Circus
The Coney Island Circus is a traditional side-show style event, with a slew of breathtaking entertainers, including sword swallowers and fire eaters. Other things you can expect to see at the Circus?
Contortionists
A 27'' tall woman
The Patchwork Girl
Ray Valenz, the Human Blockhead
As usual, ticket prices for the circus are as cheap as possible. However, due to the damages of Hurricane Sandy, donations to the show are also accepted.
The September schedule for the Circus is as follows: September 5-7, 12-14, 27, 28, 1-8 pm. Each show's last tickets will be sold at 7 pm each day.
Rides
Coney Island is also home to a variety of amusement park rides that are safe and fun for the whole family. There are bumper cars, a scream zone, the Wonder Wheel Park, an arcade and more. The Thunder Bolt is an especially heart-thumping ride, while those who would rather watch from the sidelines can enjoy the iconic boardwalk nearby.
Tours
If you're interested in the history and inner workings of Coney Island, the Coney Island Tour is a fabulous activity for your day out. The tours are nearly three-hours long, are led by Brooklyn-born natives and provide you with an authentic Coney Island map and tons of great information about the area, its evolution and its journey to becoming the Coney Island we know today. Tours are held every day, all day, and
History Project Walking Tour
Into September and October, Coney Island will host a special walking tour hosted by the Island's History Project Director, Charles Denson. Learn about over 100 years of Coney Island's history, get exclusive access and information on some of the Island's exhibits and rides. Tours are limited to 10-12 and take place on Sundays at 2 pm. Tickets are $20 in advance.
There's plenty to do and plenty to see at Coney Island; we didn't even touch on the food vendors! As your planning your Coney Island experience, don't forget to plan for transportation, both to and from the Island. You don't want your day of fun to end in an unsatisfactory or stressful trip home.
New York car service can eliminate that possibility and provide you with a stress-free and comfortable trip.