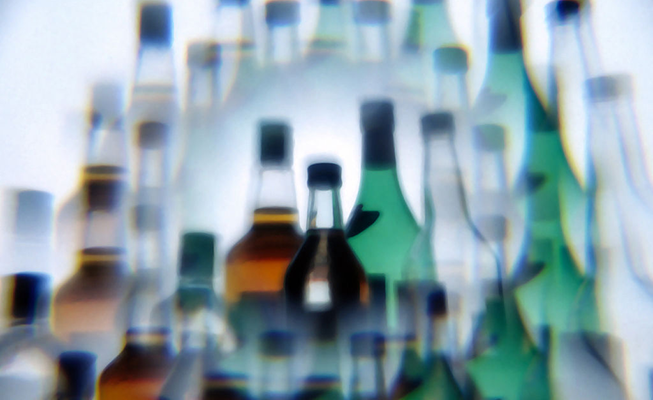 New York City carries a lot of associations: the Big Apple, home of the Statue of Liberty. There's art, culture, cuisine and sights to keep you occupied for years (and you still won't see it all). Planning a trip to New York City, whether it's for business or for personal leisure, means getting excited about a slew of fun activities and great restaurants once you're plane touches down.
Unfortunately, for out-of-town visitors, New York City prices are also a bit jaw-drawing. Going out for a drink after a stressful meeting or busy day sightseeing shouldn't end up being such an investment; that's why we've listed a few of our favorite New York City spots to get a good, cheap drink in a great atmosphere.
We always encourage responsible behavior. If you have had too much to drink, please make sure to not drink and drive. Let us handle the driving for you so you arrive home safely. (Booking NY car service is the easiest way to do this).
Union Hall
702 Union Street, Brooklyn, NY
Union Hall in Brooklyn is a converted warehouse of over 5,000 square feet that features indoor bocce ball, multiple fireplaces, a library and a live music venue. If you find yourself feeling a little peckish, you can order from their kitchen menu which features items like specialty burgers, a BLT, pot stickers and more. When it comes to drinks, you can get a cocktail for as much as $11 or as little as $7. Their beer and wine selection is also reasonably priced and expansive, so you're sure to find something you like during your night out.
Beer Authority
300 W. 40th Street, Corner of 8th Avenue, New York, NY
If you're looking to enjoy your reasonably-priced beverage in a sports bar setting, no place will offer better atmosphere, service, snacks or prices than Beer Authority in Time Square. They offer over 90 beers on tap, with another hundred available in the bottle. They offer free Wi-Fi if you want to sit down and stay awhile, and with three expansive floors to choose from, finding the perfect spot to enjoy your beer should be a piece of cake.
Burnside
506 Grand Street, Brooklyn, NY
With its Midwestern décor, comfortable seating and big table perfect for large groups of friends, Burnside is a great stop if you're in a group looking for reasonably priced drinks in Brooklyn. If you'd like to add some food to your order, they have delicious burgers, including the Juicy Lucy, which is rumored to be among the best burgers in the area. They also have delicious cocktails at an affordable price, which is one of the place's main draws.
Tooker Alley
793 Washington Avenue, New York, NY
This throwback-style bar features jazz music on Monday nights, as well as some of the best (and most reasonably priced) cocktails in the area. Tooker comes with a lot of history, as well, with roots dating all the way back to Prohibition, and the bar in Manhattan continues to embody some of the original's historic charm.
The Upright Brewhouse
547 Hudson Street, New York, NY
The Upright Brewhouse is another notable place in the city to enjoy a huge selection of beer and wines at a range of prices, most of which are totally reasonable for a casual night out. They also offer food, if you get hungry during your visit, and the atmosphere is ideal for joining together with friends or work acquaintances during a business trip.
New York City is, of course, awash with great places to grab a drink. If you're trying to indulge on a budget, you shouldn't have to sacrifice variety or the quality of your drink stop's atmosphere. Just make sure you have a safe ride home at the end of the night.
*Image by Kotivalo (Own work) [CC-BY-SA-3.0 (http://creativecommons.org/licenses/by-sa/3.0)], via Wikimedia Commons