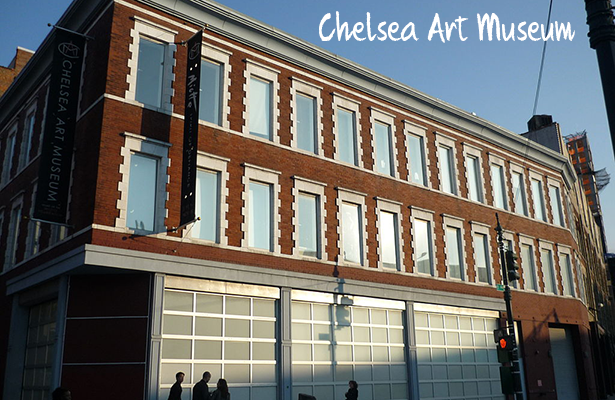 Many visitors to Manhattan overlook many of the picturesque boroughs that exist so near to the city. We think limiting your Big Apple experience to Time Square and its neighboring roads is a shame, since there's so much beauty, art and cuisine to enjoy in the city's many boroughs and neighborhoods.
Take Chelsea, for example: a beautiful neighborhood with a variety of exceptional restaurants, great art museums and stunning architecture. Why not squeeze in a trip to this charming neighborhood next time you're in the Big Apple? Here are a few reasons to squeeze Chelsea into your itinerary during your next trip to New York City.
Art Museums in NYC (Chelsea District)
Chelse District is a hotbed of great art museums. If you're an art lover, there are a few that you simply have to see.
The Chelsea Art Museum, for example, features one of the most comprehensive collections of the work of Jean Miotte that exists.
Additionally, the museum features ongoing presentations on Asian artwork, as well as art imbued with scientific and biological influences. The museum is a great place to see artwork spanning several influences and persuasions.
The Gagosian Art Gallery features a range of contemporary artists working in a variety of mediums, from painting to sculpture to photography. There is also a range of works from historic artists, allowing visitors to get a complete artistic experience during their visit.
It would be a shame to visit Chelsea and not stop in at the Matthew Marks Gallery, which is among the galleries that provided Chelsea with its strong artistic associations. Mixed media, paintings, conceptual art and drawings are just a few of the disciplines that populate the walls of this Chelsea gallery.
The Best Food in NYC (at Chelsea)
After you stop in at a great art gallery or museum, you might find yourself searching for a great restaurant to enjoy lunch or dinner. Here are a few of the most notable Chelsea restaurants to color mealtime during your visit:
Chelsea and its surrounding areas are full of great local restaurants that will provide you with a glimpse into the culinary talents of chefs and visionaries in the vicinity; do some research and find the Chelsea restaurant that best fits your unique tastes.
How to Get To Chelsea District in NYC
Exploring Chelsea freely might mean contending with serious traffic; after all, Chelsea is a part of Manhattan, and New York City isn't exactly a stress-free environment for drivers, especially if you aren't familiar with the area.
New York car service is an easy solution to your transportation issues while planning your trip to Chelsea; you won't have to contend with traffic or worry over parking. Your chauffeur will take care of everything.
Your next visit to New York City should have it all, including a trip to this charming, cultured neighborhood. Why not plan your Chelsea experience right away?
---
Image source: This photo was taken by participant/team team_tiara as part of the Commons:Wikis Take Manhattan project on October 4, 2008. This file is licensed under the Creative Commons Attribution-Share Alike 3.0 Unported license.
You are free:  to share – to copy, distribute and transmit the work to remix – to adapt the work Under the following conditions:  attribution – You must attribute the work in the manner specified by the author or licensor (but not in any way that suggests that they endorse you or your use of the work). share alike – If you alter, transform, or build upon this work, you may distribute the resulting work only under the same or similar license to this one. 
http://creativecommons.org/licenses/by-sa/3.0 CC-BY-SA-3.0 Creative Commons Attribution-Share Alike 3.0 true (Contributed by author.) [CC-BY-SA-3. (http://creativecommons.org/licenses/by-sa/3.0)], via Wikimedia Commons