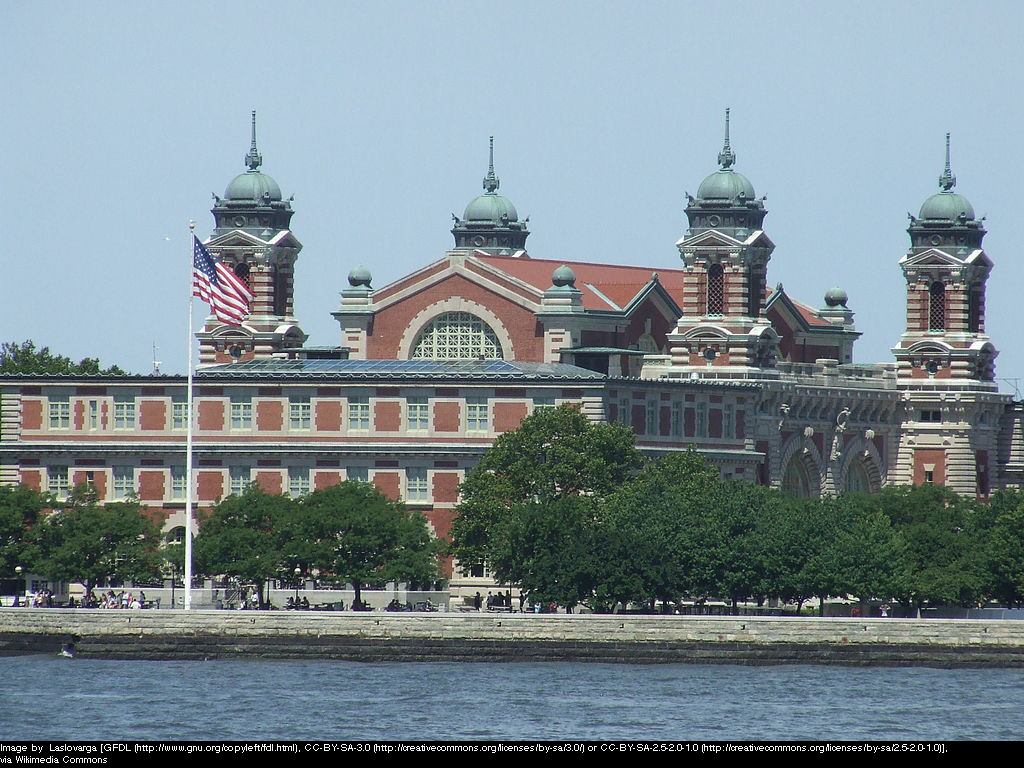 For many travelers, historical locations are the pinnacle of their trips. Even for business travelers, finding time to explore a destination city, including the historical locations, sites and events, is an important part of the experience. For those of you visiting New York City, there's enough history and wonderment surrounding the past to keep you occupied for months.
One of the most historically rich locales in New York City is undoubtedly Ellis Island, the site where over 12 million immigrants entered America from 1892 to 1924. The history of the place is among its strongest draws, especially if you have family who entered our great country on the Island. For many of us, a visit to the Island is as much about accessing our own pasts as it is about experiencing the history of America.
Incorporating Ellis Island into your trip to New York City is easy if you know where to start. Here's a simple list of ways to make your Ellis Island experience so much better.
Getting To The Ferry
If you've done any research on the Ellis Island experience, you know that you and your family or friends will need to take a ferry to get to the Island. Orchestrating you transportation to the ferry station depends on a few factors. Are you prepared to rely on taxis or public transit to get you there? Doing so may result in time delays, questionable drivers and interactions you weren't prepared for.
Similarly, booking a rental car may not be the best option either. Not only will you be responsible for finding parking throughout your time in the city, you may subject yourself to a very long walk should you not be able to find a parking spot close to the ferry station. A long walk may result in you being late for your ferry ride.
Booking NYC car service is an easy way to ensure that your schedule will be adhered to throughout your trip. You'll be dropped off promptly, near the ferry station, and you'll be picked up punctually once your Ellis Island experience is over.
Know Where to Go
Many parts of the Ellis Island Museum were damaged in Hurricane Sandy, resulting in necessary repair work and museum closures. Places in the Museum that have remained open for visitors include the following:
Baggage Room on 1st Floor
Regulation Room and Great Hall on 2nd Floor
Balcony and Dormitory on 3rd Floor
Peopling of America Exhibit on 1st Floor
Peak Immigration Years Exhibit on 2nd Floor
Ellis Island Chronicles Exhibit on 3rd Floor
Theatres 1 and 2 on 1st and 2nd Floors
American Immigrant Wall of Honor
Gift Shop
Unfortunately, the Ellis Island Museum can offer only a single elevator and very limited food service options. Large groups may have trouble staying together throughout the tour, especially if the use of an elevator is required for some members of the group. Additionally, due to staffing issues and a lack of space, many interactive school tours are unavailable during this time.
As you continue planning your trip to Ellis Island, remember that acquiring reliable transportation and being prepared for your ferry ride are among the most important precautions you can take. As always, admission to Museum is free, but you may need to make necessary purchase on your way to or from the ferry station. Experience one of the most important locations in America's history with the peace of mind that careful planning can provide you.