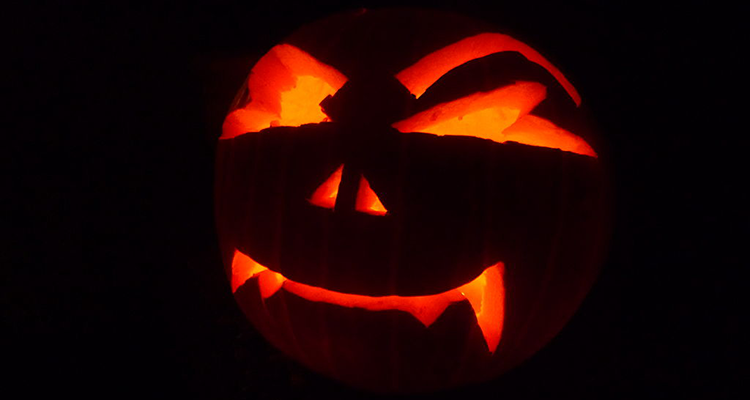 Celebrate Halloween with New York City Flair
Can you believe it? 2014 is almost over, and Halloween is just around the corner. The weather's cooling off, leaves are changing, and people everywhere are planning their parties, costumes and frights for the big night. If you're lucky enough to be planning your Halloween celebrations for New York City, you've got a sizable task in choosing the events you'll attend while in the city.
There are a few elements you must get in place before you choose your Halloween event; having safe transportation, especially on a night where alcohol is involved, is paramount to any enjoyment. Taxis and public transit are rarely the safest or most reliable option, unfortunately. Booking New York car service is the ideal way to get around on Halloween in the city; you'll have the services of a professional chauffeur and the peace of mind that comes with knowing you have a guaranteed ride home at the end of the night.
Once you've got your car booked, all you have to do is choose the right Halloween festivities. Here's the lowdown on some of the best NYC Halloween events in 2014.
1. Gustavino's Halloween Gala: Sinners and Saints Masquerade
409 E. 59th Street, New York, NY
Gustavino's is a trendy, youth-infused Manhattan location that prides itself on offering the ultimate swanky Halloween gathering on October 31. The Sinners and Saints Masquerade invites you to enjoy a 6-hour premium open bar, a live DJ performance, and of course, the amazing costumes of fellow revelers. There are VIP packages available, as well as bottle packages and options for reserved seating. Dance the night away under the 59th Street Bridge, and enjoy the open bar until 3 am. General admission for this soiree is $59 per ticket.
2. 13th Annual Masquerade Ball at Capitale
130 Bowery, New York, NY
Now in its 13th year, this Masquerade Ball, located in the fashionable Bowery district of New York City, invites you to enjoy a one-hour vodka bar, a live DJ performance and tons of package options for bottle service and VIP admission. Whether you want to spend $10 for general admission or $2200 for the VIP Royal STFU Bottle Package, Capitale and its Halloween crew will accommodate you. The floating photographer might just catch you on camera having the time of your life.
3. 7th Annual Meat-Hacking Halloween Massacre
26 Little W. 12th Street, New York, NY
STK in the Meatpacking District is hosting their annual Halloween Massacre again this year, encouraging everyone to come in their best Halloween getup and enjoy the DJ and the flowing drinks. Doors open at 9 pm sharp, and admission is $20. If you wait until after 1 am to attend, the prices of admission will be slashed (get it?) in half.
4. Revival: Night of the Living Dead
129 E. 15th Street, New York, NY
For traditional Halloween gore and scares, head over to Union Square and check in at Revival's Night of the Living Dead. Not only will you get to soak up the atmosphere of one of the most unique and trendy spots in the city, you'll have access to a four-hour premium open bar, from 10 pm until 2 am, as well an open dance floor and all the best tunes; ticket prices are cut by more than 50% after 12:30 and you still have access to the open bar until 2. Choose from either general admission for $55 or Seated VIP for $75.
As you can see, New York City has plenty to offer when it comes to Halloween festivities. So book your sleek black limousine, choose your perfect spooky destination, and enjoy the best Halloween ever this year.
photo by 3268zauber (Own work) CC-BY-SA-3.0 http://creativecommons.org/licenses/by-sa/3.0, via Wikimedia Commons